Be sure to bring your camera
Even down at the farm you may see Deer, Turkey or some of the wildlife that live on the grounds of Beagle Ridge.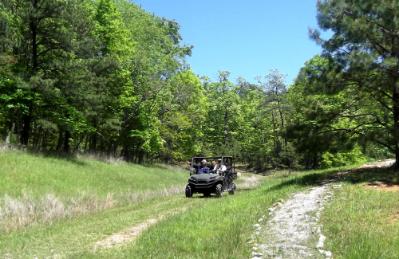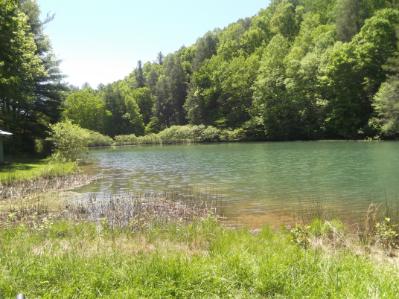 One of the many reasons to bring your camera. Along the trail to Buzzards Roost you will find seasonal blooms of Rhododendron, Mountain Laurel or Flame Azaleas.
These Laurel normally bloom the end of May. This year they have been blooming early; so beautiful we don't care when they bloom.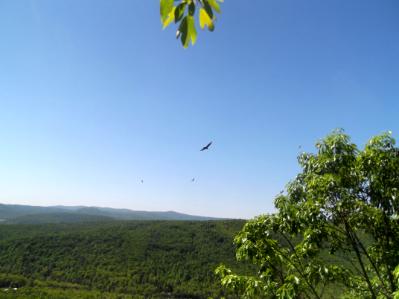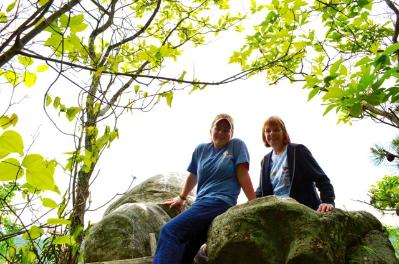 This is a shot of Hemlock Cove in early May ( to see it in the fall look at the pond picture which is above in the banner).
Hemlock Cove covers approximately 2 acres and was created by damning up Slate Spring Branch in the 1960's. Located at the end of the valley is a little piece of heaven only accessible by foot or by car from only one road at the back of our property. It is home to a wide variety of wildlife; blue gills, bass and catfish are the main fish which live her. King fishers, great Blue Heron and many species of birds also call this home. It is also a stop off point for migrating Mergansers, lots of ducks and geese and an occasional Osprey. We see deer and turkey or a regular basis but coyote, bobcats and bear are a bit more elusive.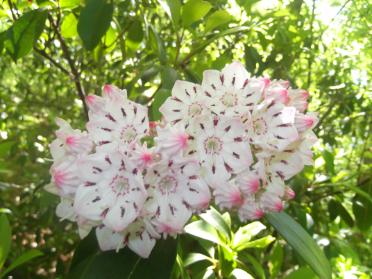 Here is one of the views from the top , with buzzards on the thermals, in the distance.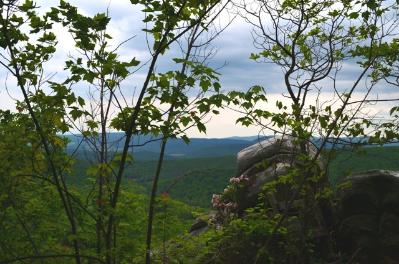 Take a brief hike up and on to Buzzards Roost for unparalleled Viewshed.